MORNING EXORCISE

is a ceremony to awaken / return to our authentic bodies and expressions. by purging, exorcising oppressive choreographies of the learned body, we allow ourselves to engage in active & deep listening with our body memory, sensations, and surroundings – we create space for our bodies to reveal their truths, depths, and native tools for feeling, healing, alignment, and joy! through guided movement meditations and embodiment tasks, we explore new ways of moving and existing together in service of our own freedom and empowerment. MORNING EXORCISE is a fluid & ever-evolving space, "a room of requirement," for experimentation, mutual presence, and collective transformation working with different themes from week to week.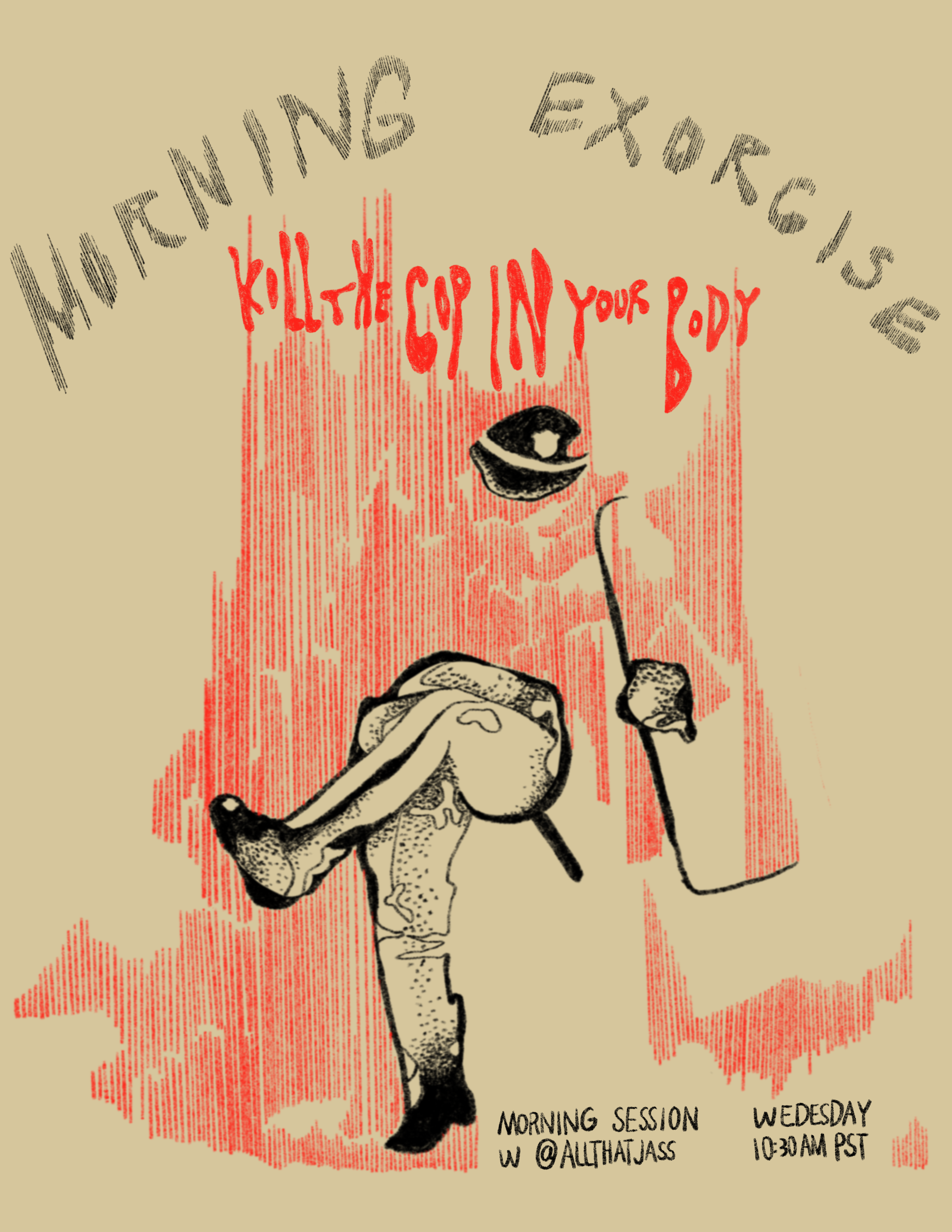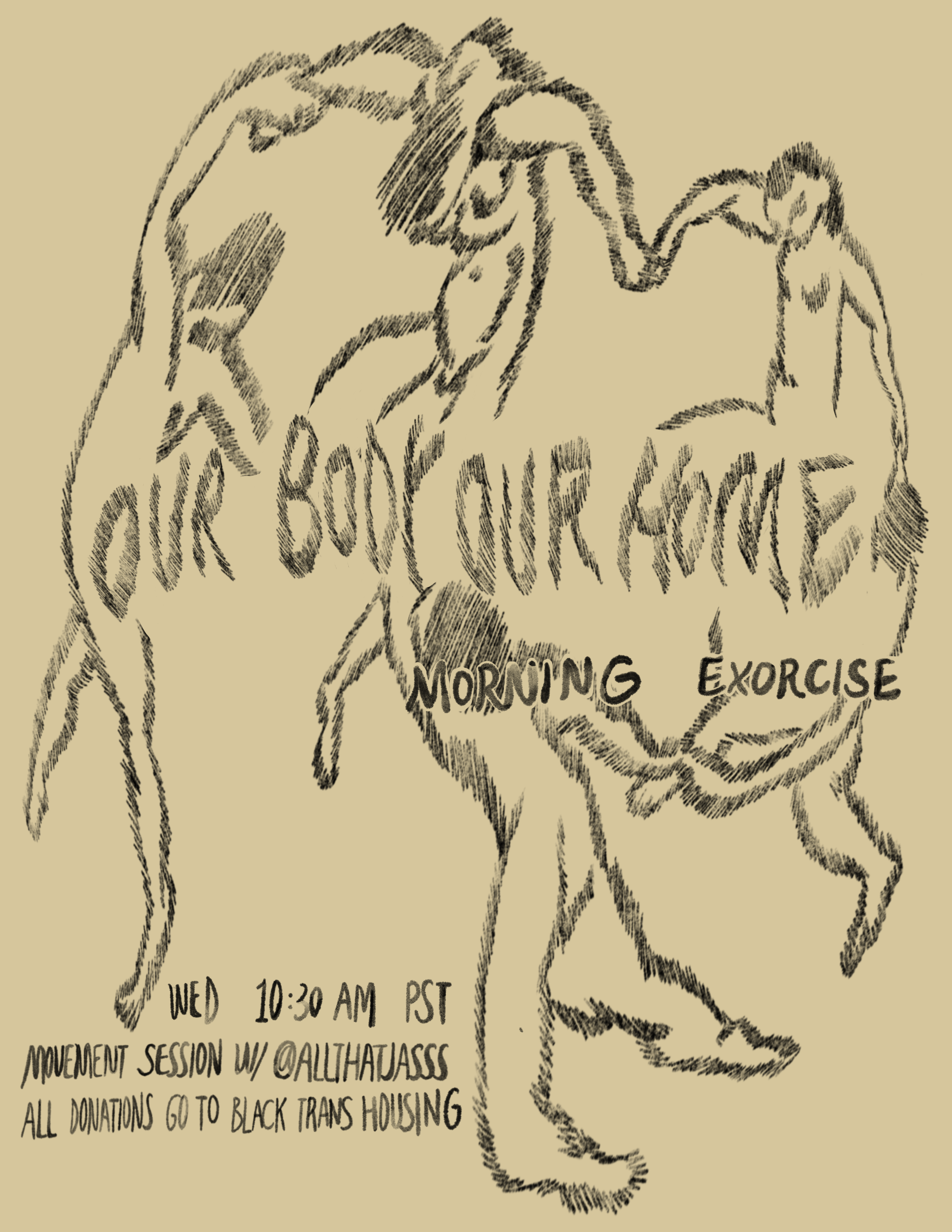 MORNING EXORCISE has also been shared with:
jailbeddrop
/
meta.den
/
the cosmos
/
sunday jump

contact jasmine to host MORNING EXORCISE at your event or organization <3 pitch deck available upon request.