seed [種]
asian america: the future is now, highways performance space (2019)




Drawing from their butoh training with Hiroko Tamano, Jasmine Lin and Kyoko Takenaka collectively embody the growth of a seed and shapeshift through different stages of birth and death, love and grief – creating empathy and knowledge that we are one with the earth and each other. Seed (種) is a meditative performance, as well as an equally important exploration of a budding friendship.


---

Studio: Spring 2019,

REDCAT Theater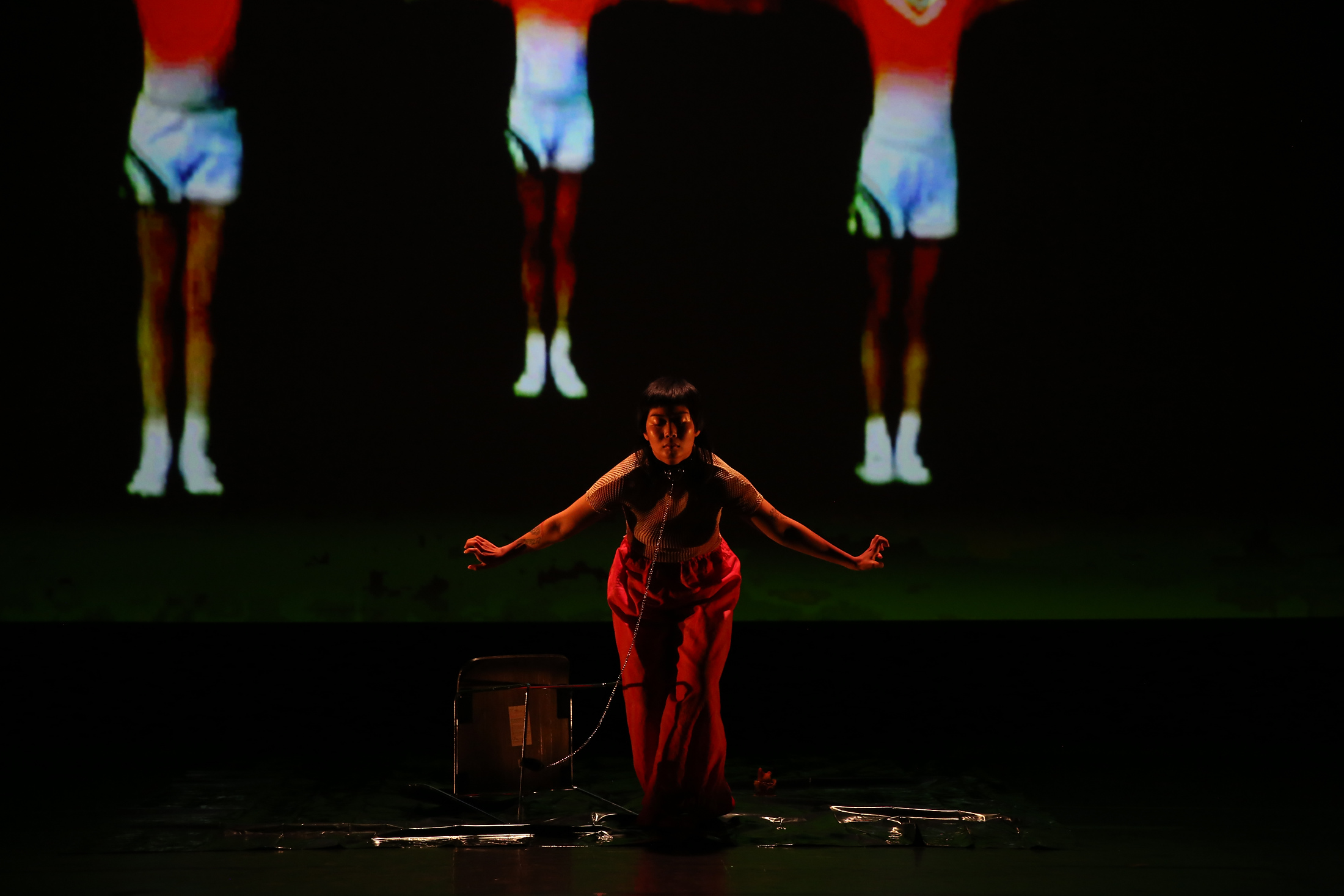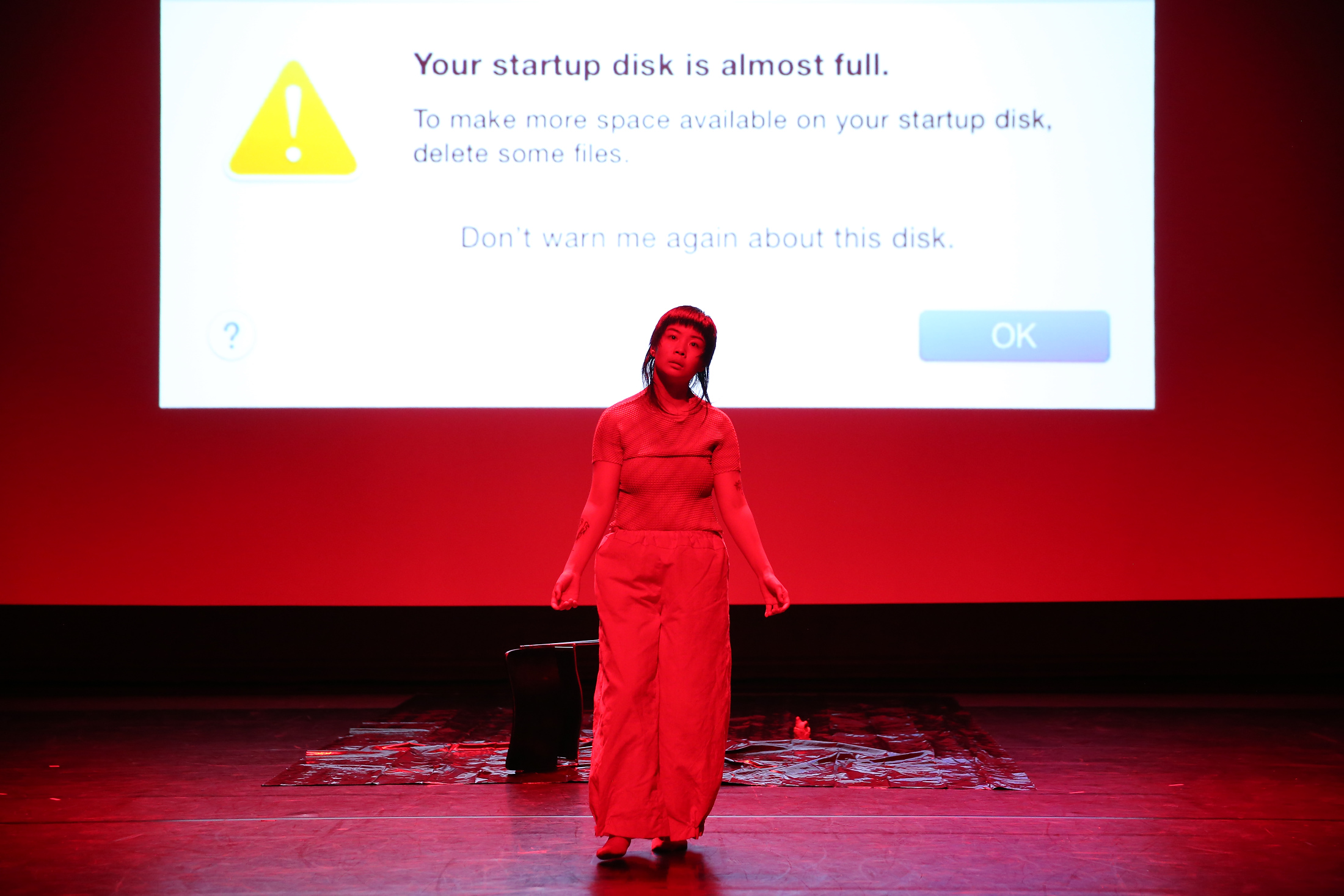 photos by steve gunther / film stills by vanessa crocini



Performance artist Jasmine Lin 林思穎 utilizes the ritualistic repetition of Chinese morning exercises (早操 zâo cāo) to purge the body of oppressive socialized choreographies in Morning Exorcise. They draw from Japanese Butoh and documentary theatre to create a transgressive alternative addressing the experiences, histories, and traumas of their queer body of color.
---
仪式抵抗:一场性别操演之下的挪用游戏
resistance through rituals
DOCUMENTARY IN MOTION, Power Station of Art, Shanghai (2018)
directed by jiamin hu, choreography by jasmine lin, costuming by yuluo
---
mirror rubbing [摸鏡]

no longer negotiable, nous tous gallery (2017)



Mirror Rubbing is a multimedia performance by dancer Jasmine Lin & animator Xingpei Shen that meditates on the vulnerable position of lesbianism in between diasporic understandings. 磨镜 [mó jìng], literally meaning "to rub or grind a mirror," was a derogatory phrase used by Qing-dynasty male authors to refer to female-female sex. The phrase is a metaphor for two members of the same sex acting as "mirrors," with a play on the sound [mó] also emphasizing the absence of a phallus and penetration. The performance invites the audience into the world of intersecting queer femme Chinese American identity, through a journey of reclaiming slurs, embodying fluidity, and rejecting the common tendency to homogenize and westernize queer histories.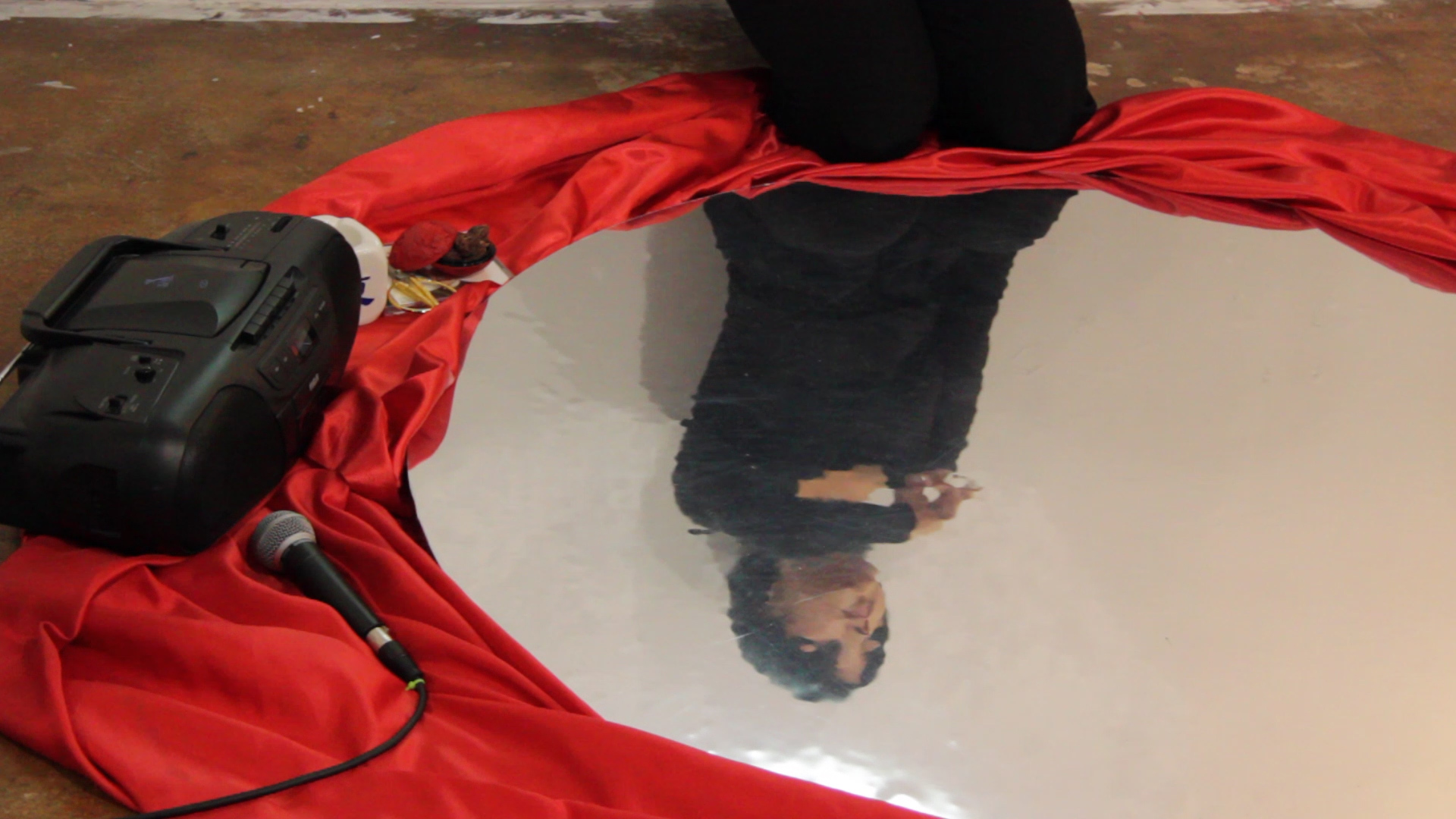 ---
三_体_决_议 (_three_body_resolution)

is comprised of limbs J加加 Zheng, Jasmine 思颖 Lin, and 啊那恺 Geshlider. The performance group probes questions of corporeality and FOMO (Fear of Missing Out), physics and infinity, and tenderness and turmoil in telecommunication. Drawing on both critical and dunce theory as frameworks for their practice, the resolution will either move you to tears or start crying themselves in the process.

三_体_决_议 performed at

GUYU Action International Performance Art Festival

, as well as hosted a recurring performance & workshop series at

MoCA Shanghai

in 2018.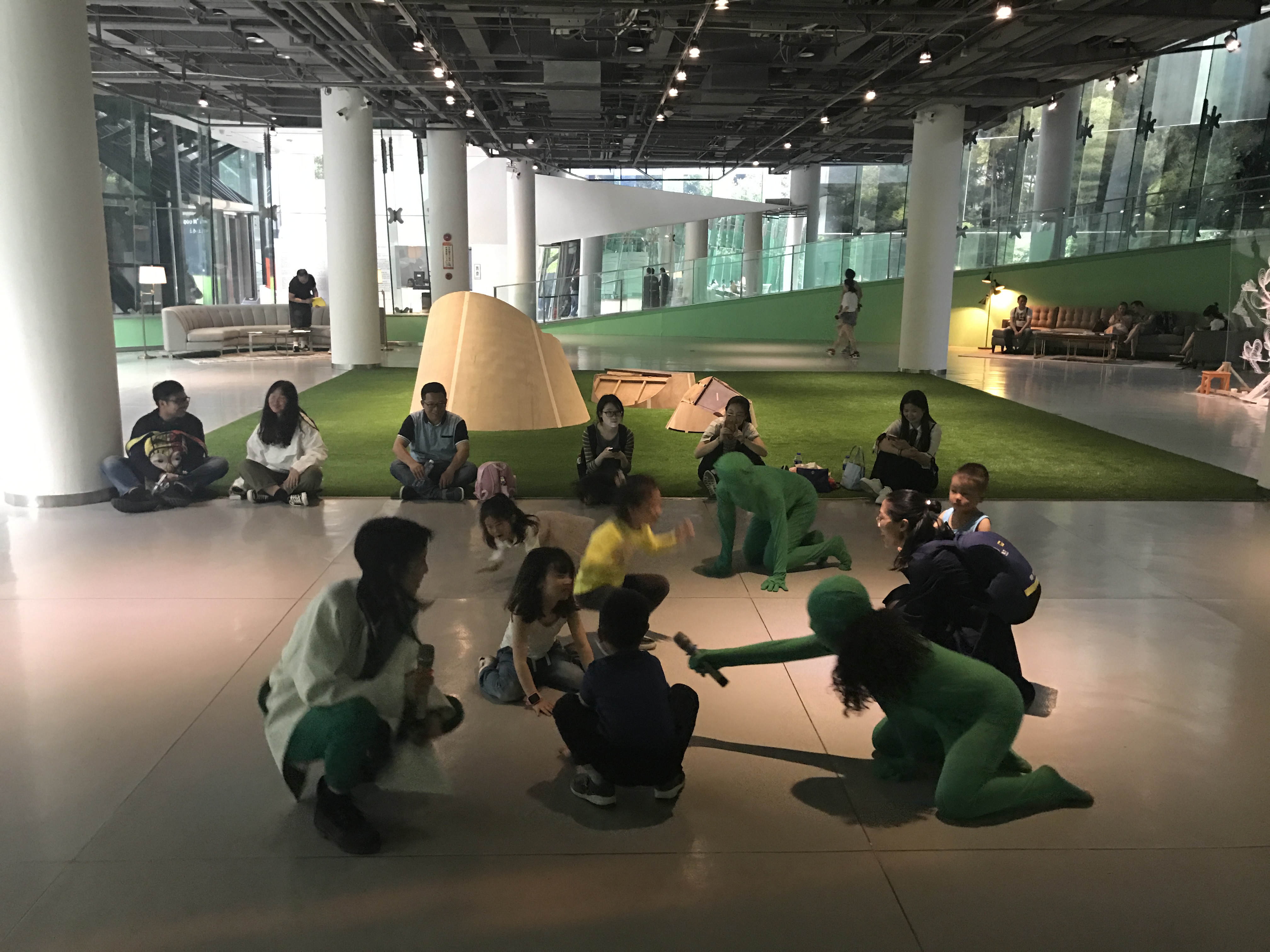 ---
ACA
Director 2015–2016
Choreographer 2015, 2016, 2019


---
loves me loves me not zine release party @ sabbatical studio, los angeles (2020)

costume by iNSx